We extend your eCommerce team with best-in-class engineers, product managers (as well as other specialists) to build, grow, and accelerate WooCommerce with Dicofy Managed WooCommerce.
Your website will look better than ever with Dicofy's powerful team at your side, and you can finally integrate those complicated platforms you've been putting off, or finally launch marketing automation campaigns you've been planning.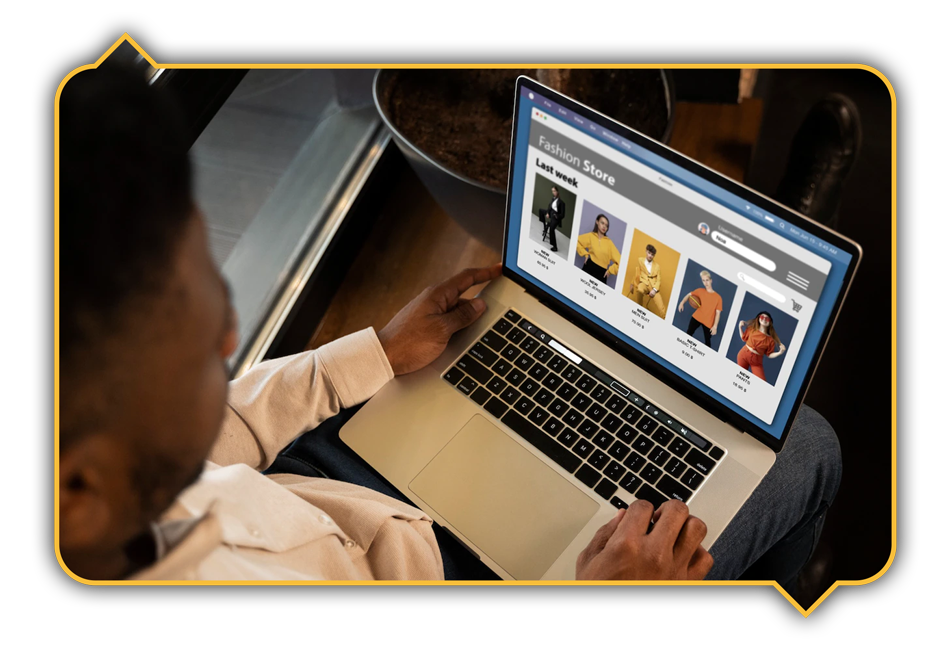 Dedicated team of eCommerce experts
With Managed WooCommerce, you have access to a world-class team of experts, including:
-A product engineer is responsible for coding and configuration.
-A technical reviewer is an auxiliary developer who ensures a solid architecture and performant code.
–Product Designer: Responsible for interfaces, interactions, and user experience.
-A quality assurance engineer designs and executes tests to ensure everything works as it should.
-The Product Manager ensures that the product we're building meets your most pressing business needs.
–The project manager ensures that the project is completed on time and keeps you updated.
Features
Starter
Launch
Growth
Monthly Plugins, Theme, and Core Updates

Every month we update all the plugins, theme, and core in staging, perform automated and manual tests, and release the updates in the live production environment if the site continues working properly after staging environment updates

Collaborative Version Control

The Dicofy team ensures the security and portability of your code. We use your existing Git repository or create one for you that you control, and to which you provide access for our team. You can track, monitor, and revert our code, if necessary

Additional Team Hours Available for Purchase

Additional Dicofy team hours available for purchase at $199 USD/hour on any plan in blocks of 10 that can be redeemed after scheduling

Emergency Support Available

You send us an emergency work request, and we take care of that for you. Since that affects other projects or are outside of office hours, we charge 1.5x our regular rate

Automated User Experience Testing

We will design and create automated tests to perform simulated customer actions to ensure your store is ready for business around the clock

Collaborative Project Planning

Our team collaborates with your team on an ongoing basis to strategically plan your development projects to match your business goals. More than project management, we guide your team using a proactive approach resulting in project prioritization that maximizes impact to your business while minimizing wasted effort and cost

Priority Scheduling

On the Growth plan, you receive priority scheduling and shorter turnaround times on all of our requests

Dicofy Team Included Hours

The Growth plan already includes 20 hours of our team per month (basically, 1 day per week) so we can already get something done. Steady, small steps is the secret to make things happen! Included hours do not carry over. Additional hours available for purchase on any plan at $199 USD/hour

20 Hours / Month
Hosting

Hosting is done by Dicofy hosting

Not Included
Dicofy managed hosting
Dicofy managed hosting
Store Security & Access Monitoring

Basic security protocols available on approved hosts. Enterprise Grade security powered by WordPress VIP. More info below

Basic
Enterprise Grade
Enterprise Grade
Slack Access to Dicofy Team

Your team will have a dedicated Slack channel, monitored by our team. The Slack channel is useful for fast communication and collaboration, as well as to request new features and emergency work

Next Business Day
Priority Response
Priority Response
Automated Store Uptime Monitoring

We'll place automatic checks to make sure your site is up and running correctly. Our team is notified whenever the site goes down

Every 5 minutes
Every 5 minutes
Every 5 minutes
Onboarding (USD) (one-time)

We'll assess your WooCommerce site, understand how every piece works together, study any custom code created for the site, create an initial documentation and code repository, as well as create the automated tests. For the Launch and Growth plans, it also includes the migration analysis and execution to WordPress VIP

$1000
$1500
$1500
Monthly (USD)
$400
$700
$1500
Starter
Keep my site updated
Features

Monthly Plugins, Theme, and Core Updates

Automated User Experience Testing

Automated Store Uptime Monitoring

Basic Store Security & Access Monitoring
Launch
Make my site faster and safer
STARTER features, plus:

Enterprise Store Security & Access Monitoring

Dicofy Managed Hosting Included
Growth
Get something done every month
LAUNCH features, plus:

20 Hours / Month Included

Collaborative Project Planning

Priority Scheduling
Let's grow your ecommerce business
We get results for Woocommerce businesses, and we'd love to help you.